November's monthly round up.
In November we're taking a look at climate change.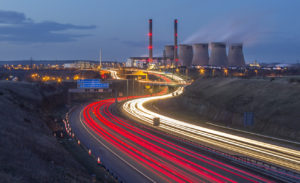 Urgent action required to keep climate change below 3oC
A report summary released last month by the IPCC (Intergovernmental Panel on Climate Change) suggests that urgent action is need to prevent the global climate warming beyond the 1.5oC agreed at the Paris Climate change summit in 2015.
Any increases beyond the 1.5oC change are likely to lead to widespread environmental damage as well the submergence of many low-lying countries. The world's temperature has already increased by 1oC since 1850, and the report suggests is likely to pass the 1.5oC mark by 2040 with an increase of 3oC overall.
Despite this a number of scientists remain hopeful that new technologies and shifting political attitudes can allow emissions to not break the 1.5oC mark. The full report is due to be published at the end of the year.
Overwhelmed by climate change? Here's what you can do
The Guardian has published a what you can do list for people and businesses to contribute in minimising their own carbon emissions.
New energy technology 'could get UK halfway to 2030 emissions targets'
The UK is committed to cutting its carbon emissions by 57% by 2030 and a new report suggests it could achieve this half of this by 2030 through the use of new technologies. More information here.
Government consider alterations to renewable subsidies
Renewable generation in the UK is paid through a number of charges built into energy bills including contracts for difference and feed in tariff. The government has announced this month they are considering altering the processes for these schemes to lower costs and increase competitiveness.
The government has commissioned a study on the zero-carbon economy
In the wake of the IPCC's report the government has called for guidance on a future zero carbon economy would work.