November's monthly round up.
It's almost Christmas so we thought we would start with a Christmas theme! We have rounded up some fascinating stories from November to help you understand what's occurring in the business landscape.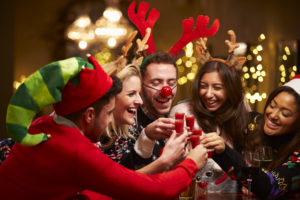 How to motivate your team at the least productive time of the year.  In this piece, Small Business look at some of the biggest factors affecting productivity and mood, and offer you some effective solutions to beat the seasonal dip in team morale.
There are countless reasons for being less productive once the holiday season begins. Employees may be taking more time off, your focus may be split between work, family, and all the to-do's on your list, and clients may be less responsive. It can become easy to do less, but you may end up paying for it with an overwhelming workload to catch up on, come January.
read more at Brighter Business
Should you be using Apps like Messenger to interact with your customers? From Disney to CNN, some of the world's leading brands use Facebook Messenger to personalise their service. But it's also a powerful tool for startups and SMEs looking to drive sales.
Getting a lot done during the day feels amazing. Unfortunately, everything from being tired to a lack of resources can make productivity tank. You can fight this tendency, but you have to be proactive about it. These are some of the best productivity tricks you can try right now, most of which have solid science backing them up.