June's monthly round up.
We have rounded up some fascinating stories from June to help you understand what's occurring in the business landscape.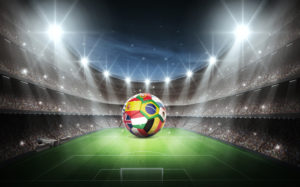 Can the World Cup boost sales and team spirit? Businesses should be wary of some potential legal pitfalls, if they want to avoid penalties this summer.
5 ways to keep your office secure over the summer. Here are five ways in which you can still enjoy that summer breeze, whilst keeping your office safe and secure: for when you're working in the office, and once you've left for the day.
Do you get to the end of the day and feel that you've met your most pressing deadlines but haven't accomplished anything that's fundamentally important? You're hardly alone. In a series of studies recently published in the Journal of Consumer Research, people typically chose to complete tasks that had very short deadlines attached to them, even in situations in which tasks with less pressing deadlines were just as easy and promised a bigger reward.
Email overload has been termed a "global epidemic"with workers across the world spending as much as 28% of their week reading and responding to emails. That's not far off a third of the working week, and in productivity terms, it can be a killer.  Here is how to manage them more effectively!