July's monthly round up.
Are you at risk of a holiday slow down? Did you know lorry tyres might be made of Dandelions now? We have rounded up some fascinating stories from July to help you understand what's occurring in both the energy sector and the business landscape as a whole.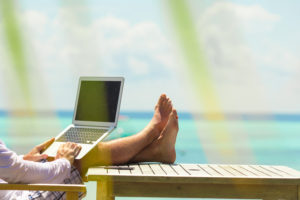 While for many businesses the summer is a peak period of activity, for others it presents a real challenge as activity dips and cashflow comes under pressure. A new survey suggests that SMEs need to be extra vigilant in managing their working capital over the sunny months.
Continental's search for innovative materials has extended even as far as the humble dandelion, a plant that can be used to manufacture rubber – for tyres that are especially environmentally friendly. Materials researcher Carla Recker wants to help make the dandelion a breakthrough material.
You may be surprised at what Millennials are looking for from their energy providers – 'Findings such as these suggest that they are THE consumer group that is looking for more from their energy experience. But they're looking for energy providers to deliver a high level of personalization. And as digital natives, they have liquid expectations.'
10 ways to get out of your comfort zone – your comfort zone feels great, but it isn't where you need to be. To push your company forward, you have to take risks.
Google is using technology from the DeepMind artificial intelligence subsidiary for big savings on the power consumed by its data centres, according to DeepMind Co-Founder Demis Hassabis.