August's monthly round up.
Do you want to franchise your business? Could your meetings be more productive? How to find a great Co-working space? We have rounded up some fascinating stories from August to help you understand what's occurring in the business landscape.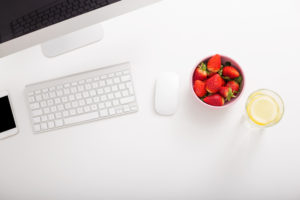 From standup comedy classes to free massages – wellness at work goes mainstream. It's not just corporate giants like Google that run impressive wellbeing schemes. Smaller businesses are coming up with innovative ways to keep staff happy
Productivity is one business buzzword that isn't going away anytime soon – and with figures suggesting that UK productivity is well below that of other European countries, it's no wonder more focus is being placed on finding ways to improve productivity levels in the workplace, particularly in office meetings – five ways that small businesses can help boost productivity in office meetings.
3 Ways to Prevent Employees (and Yourself) From Emailing After Business Hours
When you think of franchises, the likes of McDonald's, Starbucks or Domino's Pizza might spring to mind. But along with these global giants there are lots of lesser known home-grown firms successfully expanding around the country and the world. Brands of all shapes, sizes and sectors have seized the growth opportunity offered by franchising.  Here's how to Franchise your business.
Love the freedom of working for yourself, but feel you're missing out on office life? Co-working offers a great balance between professional independence and being part of a creative community.