April's monthly round up.
Is your induction creating employees who love you? Are your meetings effective? Did you know you could soon fly overseas using Biojet Fuel? We have rounded up some fascinating stories from April to help you understand what's occurring in both the energy sector and the business landscape as a whole.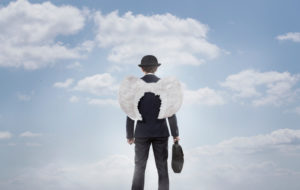 Angel investing remains the largest source of capital for early stage companies in the UK and has continued to grow year-on-year over the last six years.
Great little article which sets out the six areas you should be concentrating on when creating an induction for your new employees. This will get them off on the right foot to have a successful career with your company.
We moan about the number of meetings, but do we really make sure we get the best out of them? This article gives you simple ideas about how to make sure everyone leaves the meeting on the same page.
read more at Harvard Business Review
 …… And one amazing story
We won't hold our breath for this one – but sounds very sci-fi! Paris-based start-up Glowee has developed a light-producing technology that uses the genetic coding of glow-in-the-dark bacteria found in squid, meaning it needs no power to run.
…And one about sustainability
It was fascinating to read that airlines have already tested biojet fuels to use flying domestic and international routes
read more at The Guardian